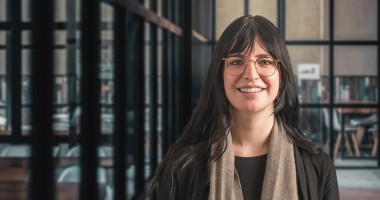 Kathleen Henning
Trade Mark Executive \ AJ Park IP Limited, Wellington
With her love of talking, reading, debating and strategising, a career in law has always seemed like a great fit for Kathleen, a trade mark executive in AJ Park's Wellington trade marks team.
Expertise
Kathleen helps clients create, build and protect their brands by conducting trade mark searches, advising on trade mark viability and registrability, filing and prosecuting trade mark applications and managing trade mark portfolios. She particularly enjoys working with local clients who are new to the world of intellectual property (IP).
Working style
Kathleen aims to deliver legal advice that is practical, strategic and cost-effective.
Knowing how to register a trade mark is very different to knowing what to register, when to register, what goods and services to cover and how to use the trade mark to your best possible advantage. It can be tempting to think too narrowly about the trade mark protection your brand will need, or to register trade marks that lack distinctive qualities.
"External advice is helpful in all sorts of ways. It can help a client think more broadly about something they are very close to. It can also help to ensure that clients are in the best possible position to enforce their legal rights and to avoid protracted disputes further down the line."
Experience
While studying in South Africa, Kathleen worked as a student intern at the Stellenbosch University Legal Aid Clinic, assisting and advising clients on various civil matters. In her final year, she took part in the South African national LexisNexis moot court competition, in which participants had to argue a complex copyright dispute. Kathleen was intrigued with the intricacy and sophistication of IP law.
In 2018, she worked at Origin Systems Ltd, assisting in the management and review of large-scale commercial agreements for companies across the African continent, before coming to New Zealand and joining AJ Park. She recently completed her Graduate Certificate in Law at Victoria University of Wellington, and is now completing her master's degree.
Beyond work
Outside of work hours, Kathleen enjoys reading, listening to audiobooks, avoiding the gym, learning French, cooking, and spending time with friends and family.
Services
Qualifications
LLB, Stellenbosch University, South Africa (2018)
GCertLaw, Victoria University of Wellington (2020)
LLM (with Distinction), Victoria University of Wellington (2021)
Kathleen Henning 's insights