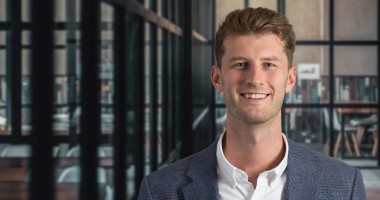 Matt Currie
Solicitor \ AJ Park Law Limited, Auckland
Matt is a solicitor in our Auckland Trade Marks team, where he advises clients on a range of trade mark and copyright matters. He conducts trade mark availability searches, prosecutes trade mark applications in New Zealand and Australia, and provides advice on potential infringement issues. Matt also works with overseas associates to ensure clients are suitably protected in foreign markets.
Matt primarily works with New Zealand based clients that operate locally and export overseas. These include small businesses through to some of New Zealand's largest companies across the food and beverage, fast moving consumer good, entertainment, construction and home appliance industries.
Prior to working for AJ Park, Matt worked at the Intellectual Property Office of New Zealand (IPONZ) in both the Hearings and Trade Marks teams. In Hearings, he oversaw contentious trade mark, patent and design disputes. This included opposition, invalidity, revocation and examination proceedings. In Trade Marks, he examined New Zealand trade mark applications for potential registrability.
Services
Expertise
Qualifications
LLB, Victoria University of Wellington (2017)
BCom (Management), Victoria University of Wellington (2017)
Barrister and Solicitor of the High Court of New Zealand