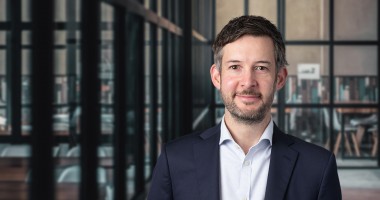 Sam Pearson
Principal \ AJ Park IP Limited, Auckland
Sam blends considerable international legal experience with expertise in the biotechnology and molecular biology fields.
Expertise
Sam works for clients ranging from universities and spin-out companies to large international corporations. He has a particular interest in biopharmaceuticals, including engineered antibodies, antibody-drug conjugates, and immuno-oncology, as well as medical devices.
He has extensive experience in advising on patentability and freedom-to-operate issues, filing strategies, and the drafting and prosecution of local and international patent applications in the bioscience and biomedical fields. He has also advised on patent term extensions and supplementary protection certificates for pharmaceuticals in Europe and elsewhere.
Experience
Sam conducted his masters research in embryology in the Reproductive Technologies Group of the Crown Research Institute AgResearch, and went on to conduct further research in the Group. During this time, he developed broad experience in assisted reproductive technologies, sub-cloning, mammalian cell culture, epigenetics, and recombinant protein production. Sam joined the patent profession in New Zealand in 2001, and then spent 12 years working in Europe as a Chartered UK and European patent attorney, before returning to AJ Park in 2019.
Sam's experience working as a qualified attorney in New Zealand and Australia, together with his experience of European and UK practice, provides him with a strong international perspective on patent drafting and prosecution. As a reflection of this, in 2016, Sam was chosen to be a member of one of the examination committees that sets and assesses the European qualification examination for candidates wishing to become professional representatives before the European Patent Office.
Recent accolades
Services
Expertise
Qualifications
BSc (Biology & Chemistry), University of Waikato (1997)
MSc (Hons) (Biology), University of Waikato (1999)
Registered Patent Attorney (New Zealand & Australia)
Chartered UK & European Patent Attorney