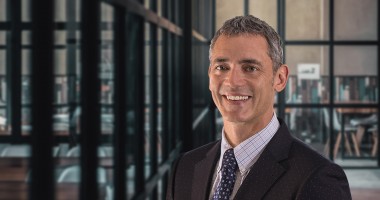 Matt Adams
Principal \ AJ Park Law Limited, Wellington
Matt is a principal in AJ Park's engineering and information communication technology team specialising in protecting, registering and licensing patents in the computer and information technology fields. Matt is also a copyright specialist.
Expertise
Matt is the co-chair of the Wellington engineering and information communication technology team. As part of this role, Matt:
conducts patent novelty searches and freedom to operate searches and provides design around advice
advises on novelty
analyses possible patent infringement and provides risk assessment advice
drafts patent specifications
files and prosecutes patent applications in New Zealand and overseas
conducts patent oppositions in New Zealand and overseas
works with clients to review development projects and develop intellectual property (IP) protection strategies
drafts and records patent assignments and other technology transfer agreements
advises on patent restoration
conducts patent due diligence
identifies copyright rights, advises on copyright ownership strategies and copyright enforcement
advises on performers' rights.
Clients
Matt advises corporations, start-up ventures and individuals throughout New Zealand and offshore.
Matt has been involved with a number of high profile cases, including obtaining international patent protection and licensing for medical imaging equipment and software-based diagnostic systems developed in New Zealand. He has also helped a number of large international computer companies to secure significant international patent portfolios and to protect groundbreaking new business intelligence solutions.
Other credentials
Matt's recent accolades include being:
Matt has presented at international IP conferences and often presents seminars to clients on patent issues. Matt is a frequent guest lecturer at Massey University and is a regular presenter at trade, export and computer conferences. A number of his articles and commentaries on software patents have been published in magazines and newspaper columns.
Services
Qualifications
BSc (Comp Sci), University of Otago (1991)
MSc (Comp Sci), University of Otago (1995)
LLB, Victoria University of Wellington (2000)
Registered Patent Attorney (New Zealand and Australia)
Admitted as a Barrister & Solicitor of the High Court of New Zealand