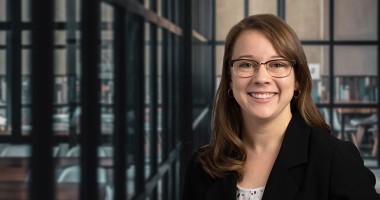 Tash Newberry
Paralegal \ AJ Park IP Limited, Wellington
As a Paralegal Tash works with a range of local and international clients by maintaining trade mark portfolios. Her key responsibilities include providing watching search services, filing trade mark applications, reviewing and preparing responses to examinations, as well as preparing and filing trade mark assignments and recordals in Australia, New Zealand, and Pacific Island territories.
Experience
After obtaining her Bachelor of Music specialising in Musicology she gained integral administration experience working as a legal secretary in corporate and insurance law before joining AJ Park as a Trade Mark Assistant in 2020. Tash's creative approach to IP is derived from her passion for music, and strengthened by her interest and knowledge in the intersection of music and copyright. It is through this complementary combination that Tash finds her drive to help clients protect their intellectual property.
Beyond work
Outside of work Tash has trained in Brazilian Jiu Jitsu regularly since 2015, and is also an avid pianist since 2008.
Services
Expertise
Qualifications
Bachelor of Music, Te Kōkī New Zealand School of Music